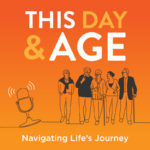 We're excited to be kicking off Season 2 of This Day and Age, a podcast bringing together experts from Holland Home, Atrio Home Care, and Faith Hospice to help and support aging adults and their loved ones navigate life's journey.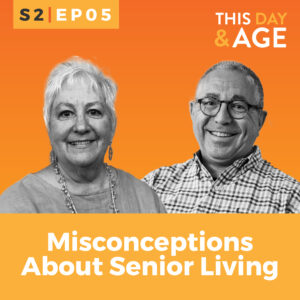 S2 Ep. 5: Misconceptions About Senior Living
When it comes to senior living, there's a fair share of misconceptions. Many people still have a negative image of it—hospital-like institutions with sterile living facilities and little interaction. But that is far from the reality of the vibrant, bustling, and social community you'll find at Holland Home. In this episode, we're joined by current resident Ann Robinson and Holland Home Sales Director Michael Loughman to talk about what "senior living" actually looks like today.
_____________________________
_____________________________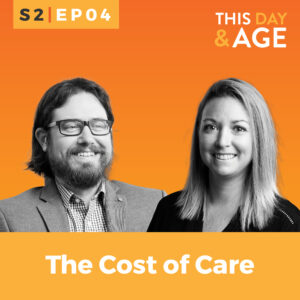 S2 Ep. 04: The Cost of Care
Whether you plan to receive help from family, move into a senior living community, or use home care services as you age, there is a lot of planning and preparation that needs to take place. One of the biggest aspects being finances. In this episode, we're joined by Holland Home CFO Adam Kinder and Holland Home Financial Liaison Stephanie Hotz to discuss misconceptions about the costs of care and offer guidance on planning financially for the care you will need and the life you want as you age.
_____________________________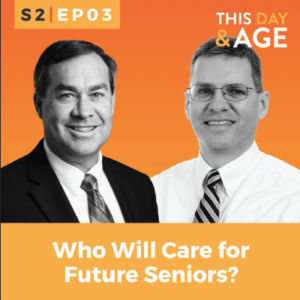 S2 Ep. 03: Who Will Care for Future Seniors?
The Baby Boomer generation — America's most populous generation — will soon all be 65 and older. As they continue to age, the demands for their living and care needs will too. On top of an increased life expectancy, fewer caregivers and limited senior living space could create a crisis. In this episode, Holland Home President & CEO Troy Vugteveen and Dr. Robert Riekse, a Geriatrician with Trinity Health Grand Rapids, discuss what needs to be done to ensure this aging population receives the care it needs.
_____________________________
_____________________________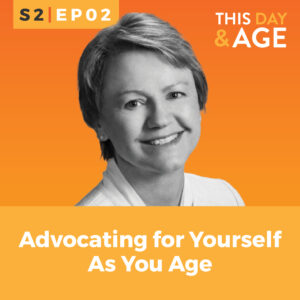 S2 Ep. 02: Advocating for Yourself as You Age
How can you prepare for the shifting aging demographics in our country? In this episode, we're joined by Dr. Carol Robinson, a speaker and consultant in healthcare advocacy. She'll help listeners better understand the conversations they should be having, the research they should be doing, and the steps they should be taking to advocate and plan for their wants and wishes as they age.
_____________________________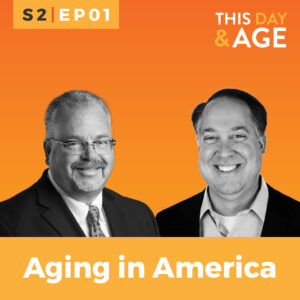 S2 Ep. 01: Aging in America
The baby boomer generation has brought both challenges and opportunities to our country's economy, infrastructure, and institutions. Now, with this aging group set to make up 21% of theU.S. population by 2030, what can we expect for the future? In this episode, David Tiesenga, CSO atHolland Home, and Brad Straub, EVP of Greystone, discuss the continued impact and implications that this group of aging adults will create.
_____________________________
Subscribe (free) on your favorite podcast player: