Capital Campaign
Improving our campus.
Enhancing our community.
Our Breton Woods campus is more than a place to live—it's a community for residents to thrive. It has been 23 years since Breton Woods first opened, and it is time to make some updates and upgrades. Over the next five years, Holland Home plans to invest approximately $15.8 million into 60 different projects to enhance the lives of current residents and ensure the same quality of life for future ones. 
Our goal for this campaign is to raise
$1.1 million
by January 2025 to help us make the
necessary community-wide improvements.
Lifestyle Upgrades
Revitalized community spaces will provide renewed opportunities for connection with fellow residents, family, and friends. A few of the projects include the Terrace lobby/corridors, café patio, fitness center/ locker rooms; Ridge corridors and furniture, Wi-Fi upgrades; Breton Rehab resident activity room, as well as upgrades to the Breton Homes' decks and patios. 
Improved Efficiency & Sustainability
New roofs, electric vehicle charging station, water heaters, and a solar energy program will help limit waste, maximize resources, and reduce environmental impact.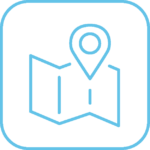 Safety & Security Upgrades
To make it easier and safer for residents, staff, and guests to move about campus, we'll implement improved signage, wayfinding, and lighting. 
Enhanced Dining
Campus-wide kitchen improvements will allow Holland Home to continue serving residents with the best nourishment and dining experience. 
Moving our mission forward.
In fulfilling God's calling to serve others, we will: serve with
love and compassion, commit to excellence, and follow
Christ's teachings and example in all we do.
As a nonprofit faith-based organization, we rely on support from our residents and generous donations from resident family members and the community. Each gift is a blessing we carefully manage to ensure that our residents receive the care they need and that our facilities are maintained properly.
Be part of building up Breton Woods.
There are a variety of ways you can participate
in our BretoNext campaign:
Write a check made payable to
Holland Home. Mail to: Holland Home Foundation, 2100 Raybrook SE Ste 300, Grand Rapids, MI 49546
Transfer stock to
Holland Home.
Make a pledge commitment
to be completed by
December 2025 or before.
Give directly from your IRA, designating the gift for Holland Home BretoNext.
Current residents can designate an "Immediate Refundable" gift from the amount they receive if they vacate their current independent living apartment or home.
Current residents can give
by adding an amount to their
monthly bill designated
to BretoNext.
If you have any questions, please contact
a member of the Holland Home Foundation:
Sarah DeYoung
(616) 235-5462
sarah.deyoung@hollandhome.org
Keith Meyering
(616) 235-5460
keith.meyering@hollandhome.org
Holland Home Foundation
2100 Raybrook SE, Suite 300
Grand Rapids, Ml 49546